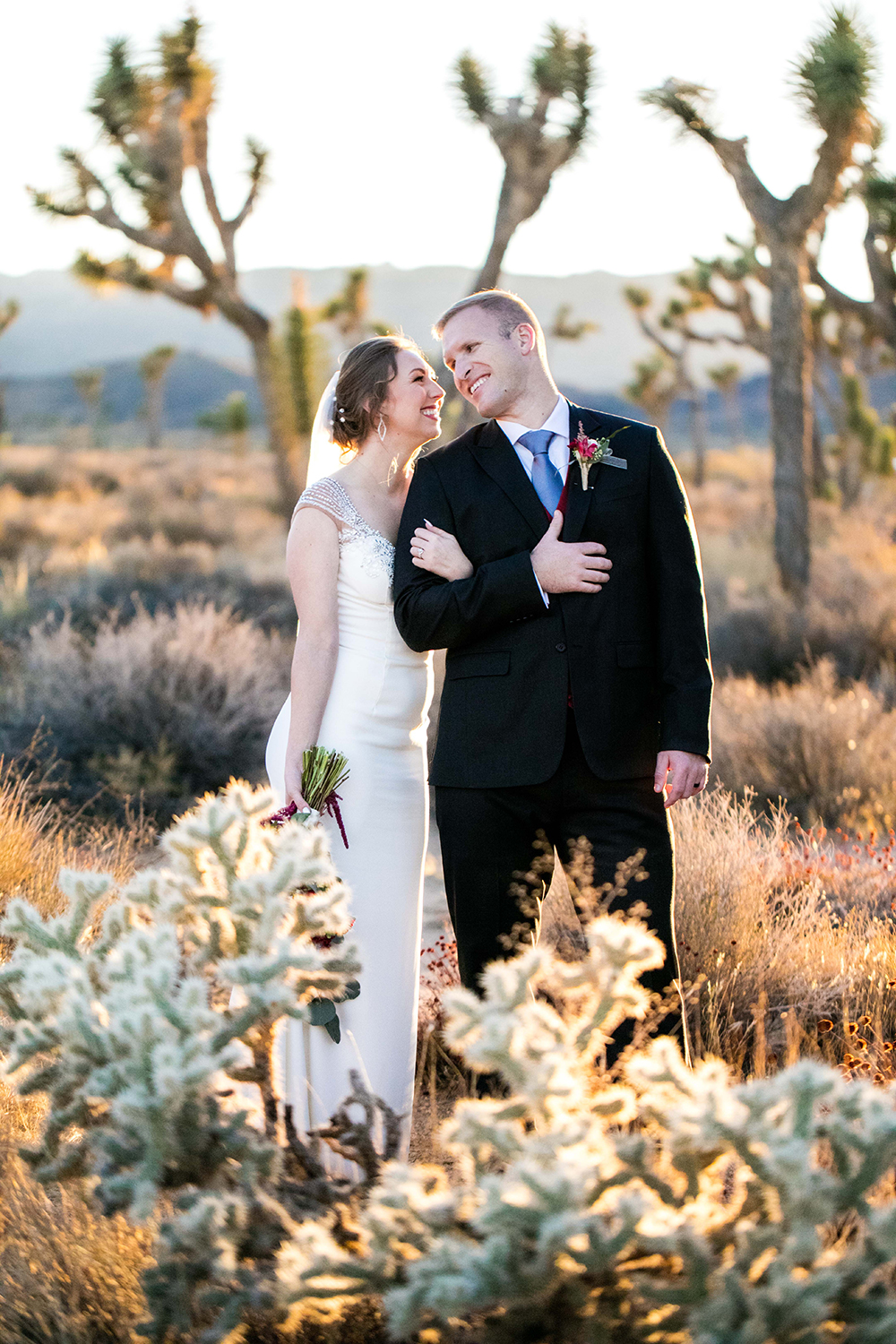 21 Jan

Joshua Tree Elopement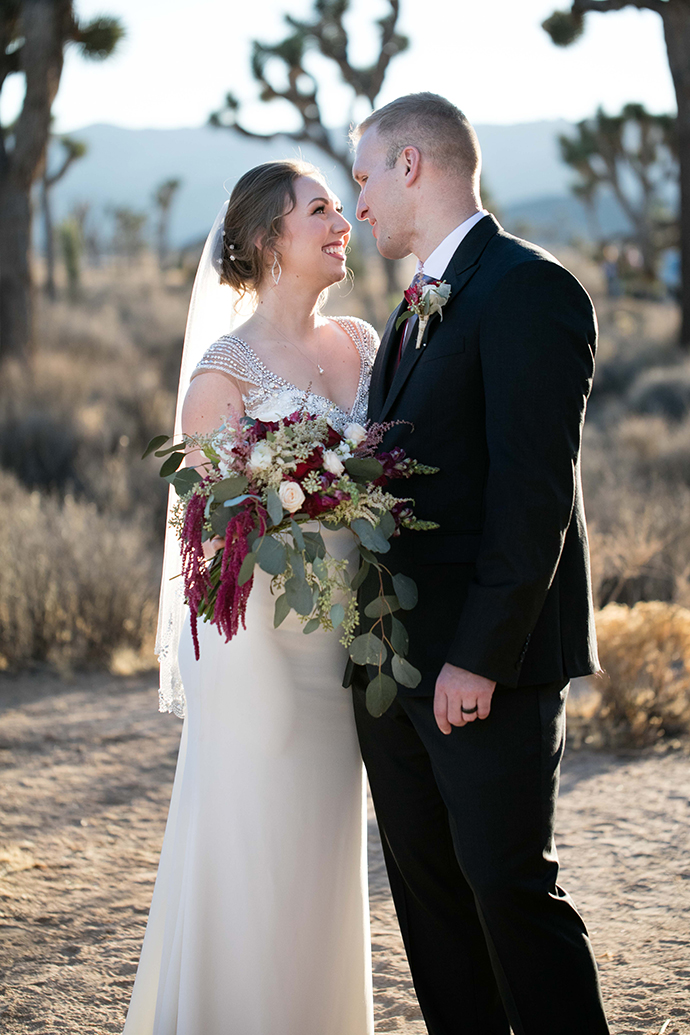 When I think back to my own wedding I remember how stressful it was trying to plan a huge wedding, only to have it canceled shortly after because my husband (who was in the Navy at the time) got sent out on a second deployment. I think I cried out of frustration for a solid 10 minutes, then booked a flight to visit my best friend who lives in Hawaii and all was right with the world again.
When my husband came back we decided to elope and have a small reception in the backyard of our house. It was easily the best decision we ever made. We were able to walk around and personally greet each guest without feeling like we missed out on a conversation or didn't spend enough time with them.
For Hailey and Ryan (who is currently in the military), it was a no-brainer to do a simple elopement. I'm not sure if I'm biased because of my own wedding experience…but I absolutely LOVE photographing small intimate weddings. I get to spend more time focusing on the bride and groom shortly after the ceremony and they get to spend more quality time with their guests during their reception. It's a win – win!!
The couple decided to get married between two perfect looking Joshua trees in Joshua Tree National Park (one of my favorite places in the desert, not only to photograph but just to get away). Their choice of décor was a simple white long wedding runner and white chairs for their guests (a total of 7). Hailey looked stunning in her sliming jeweled white dress against the gorgeous backdrop of rocks and Joshua trees. Being such a remote location it felt as if they had the entire park to themselves.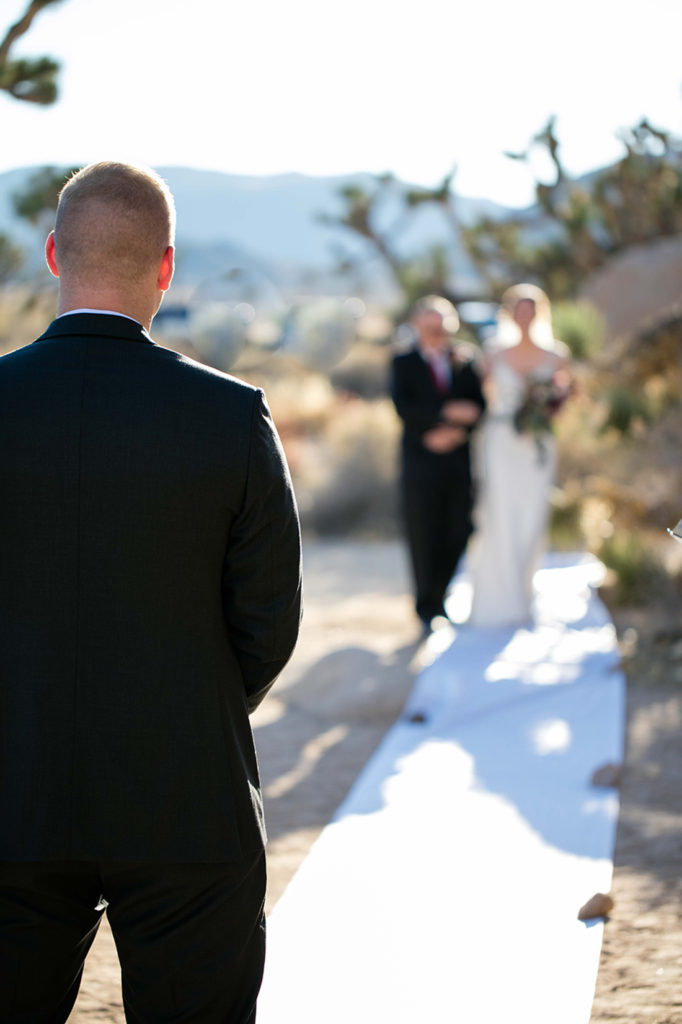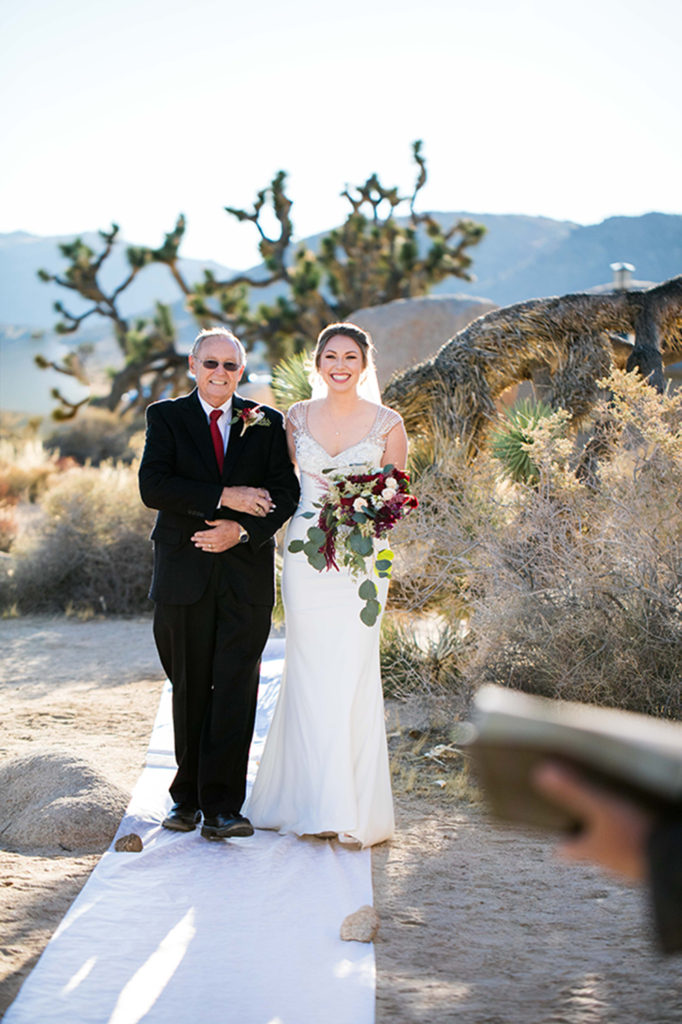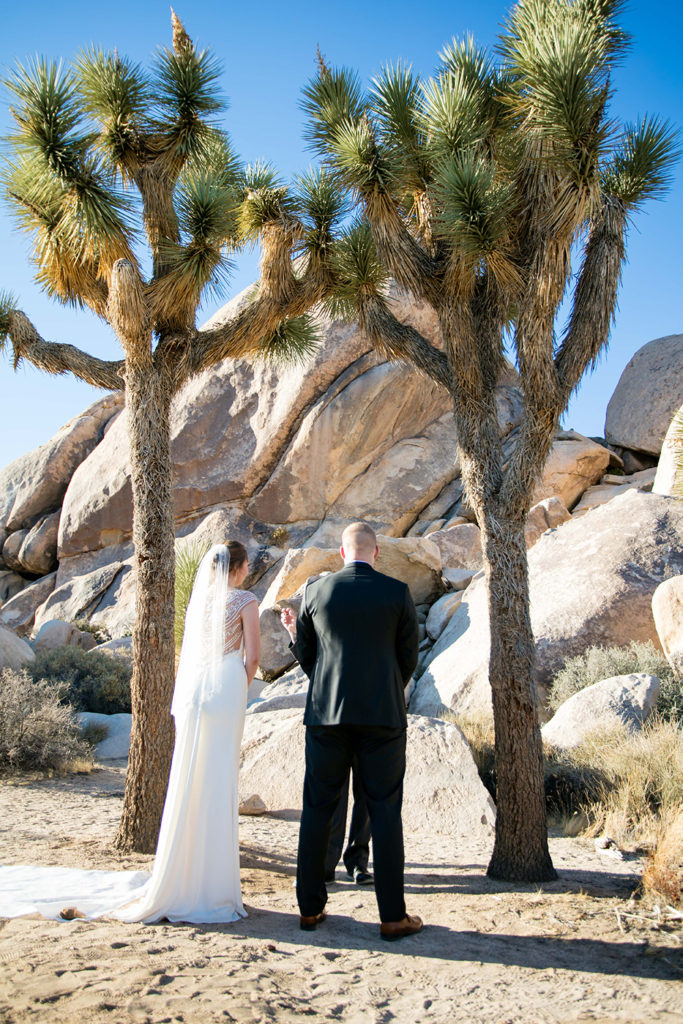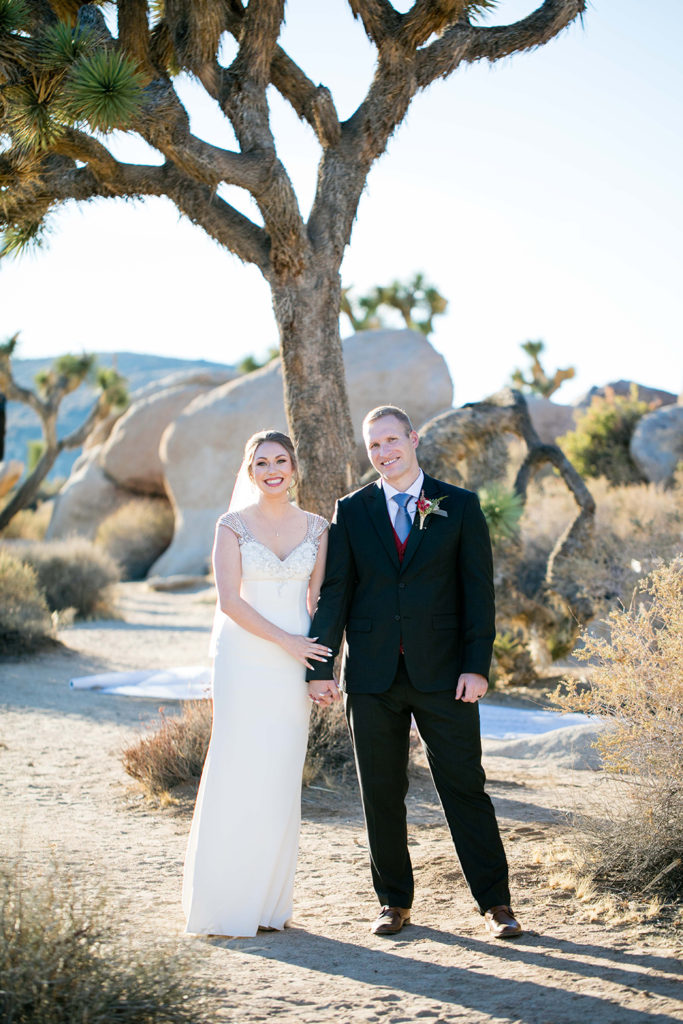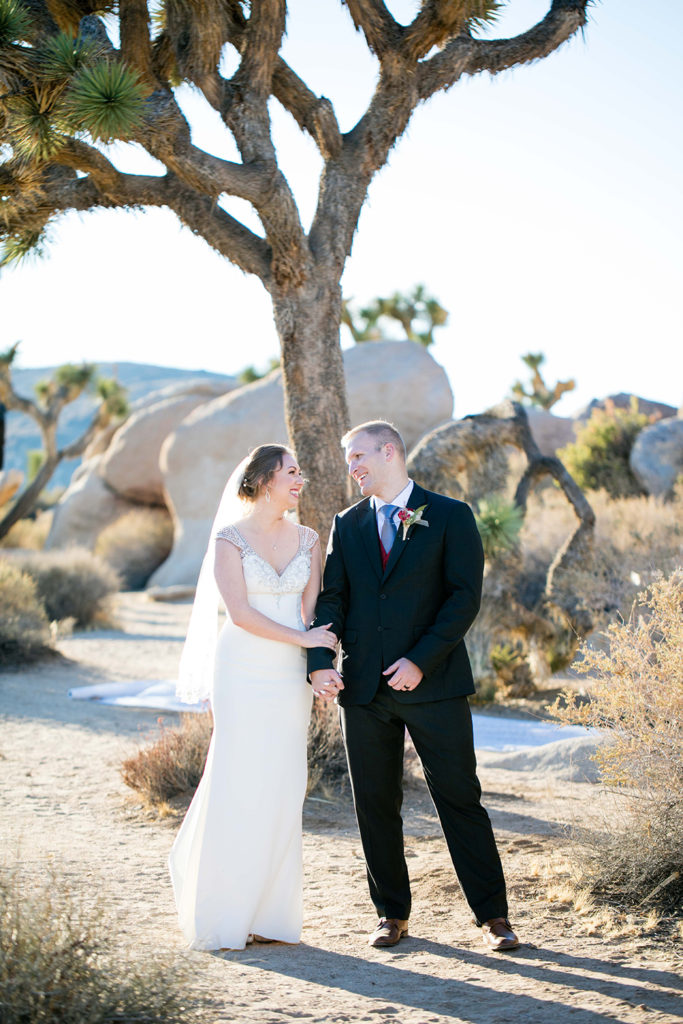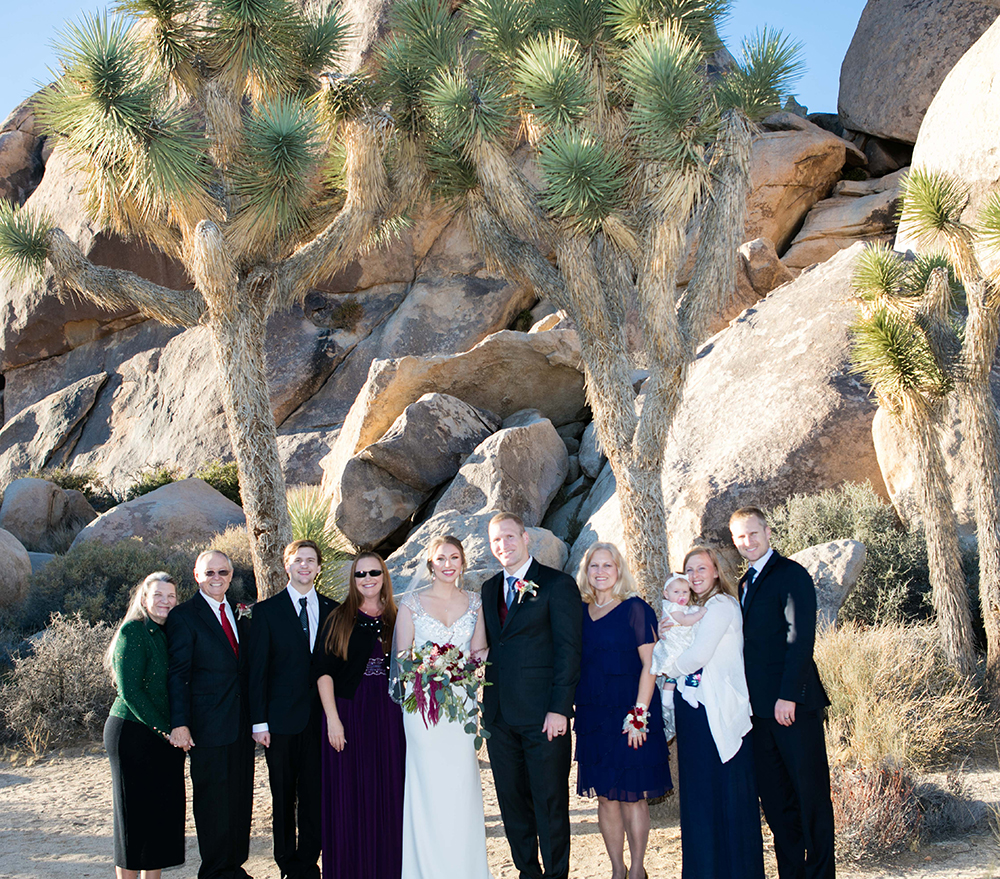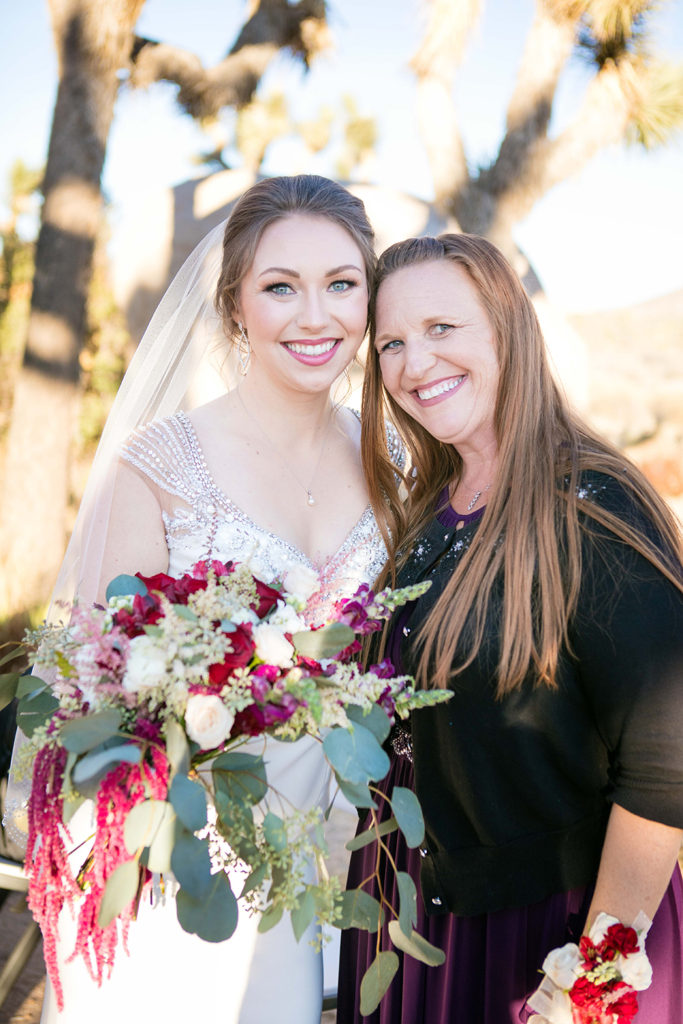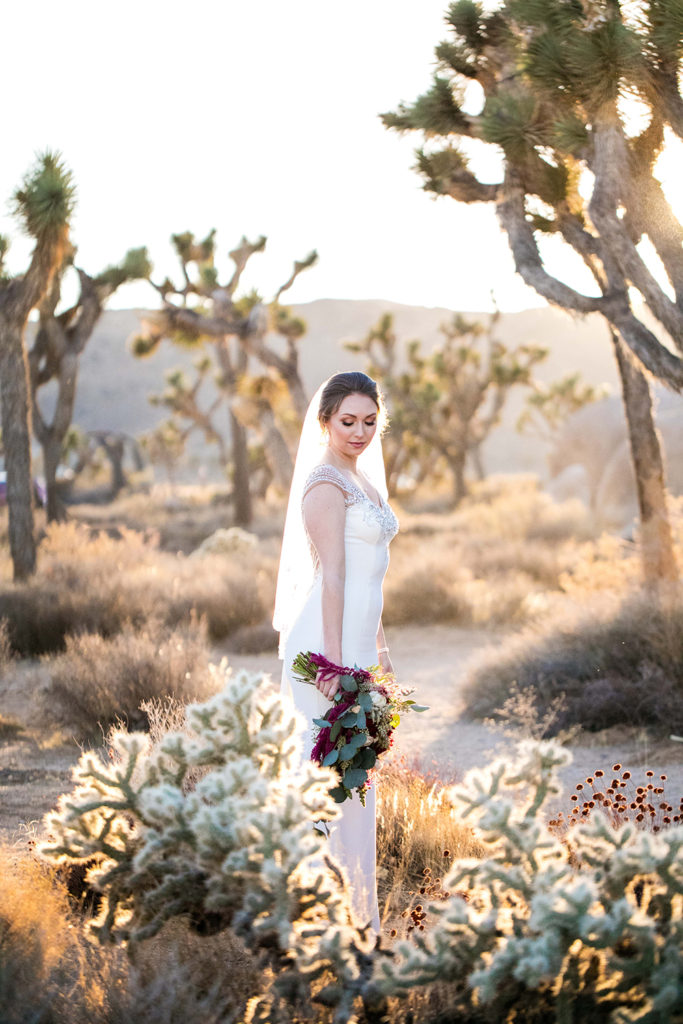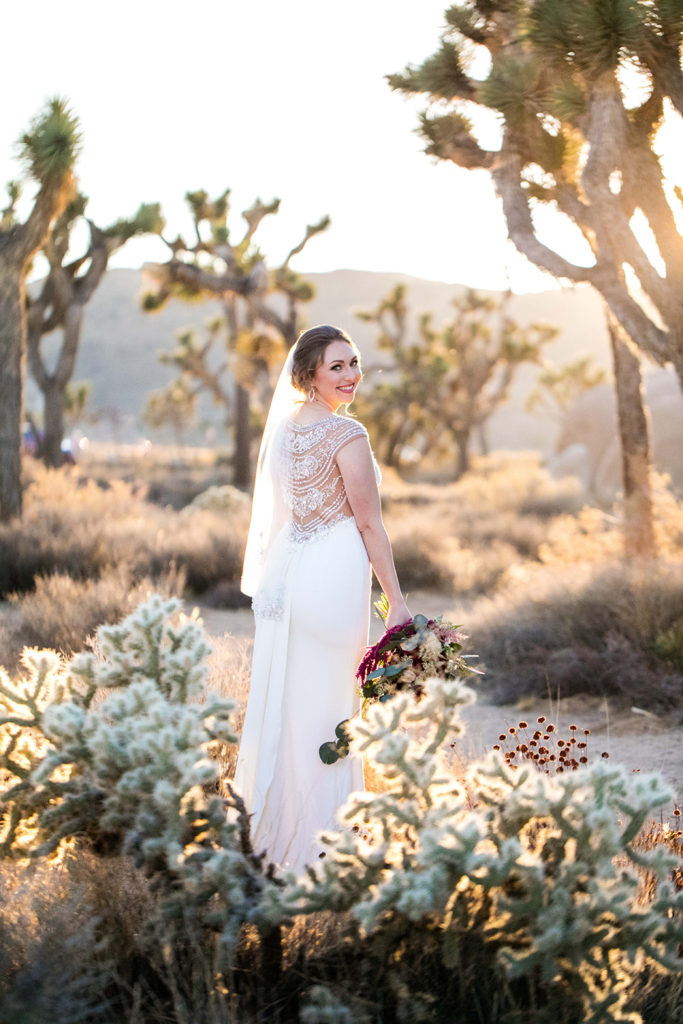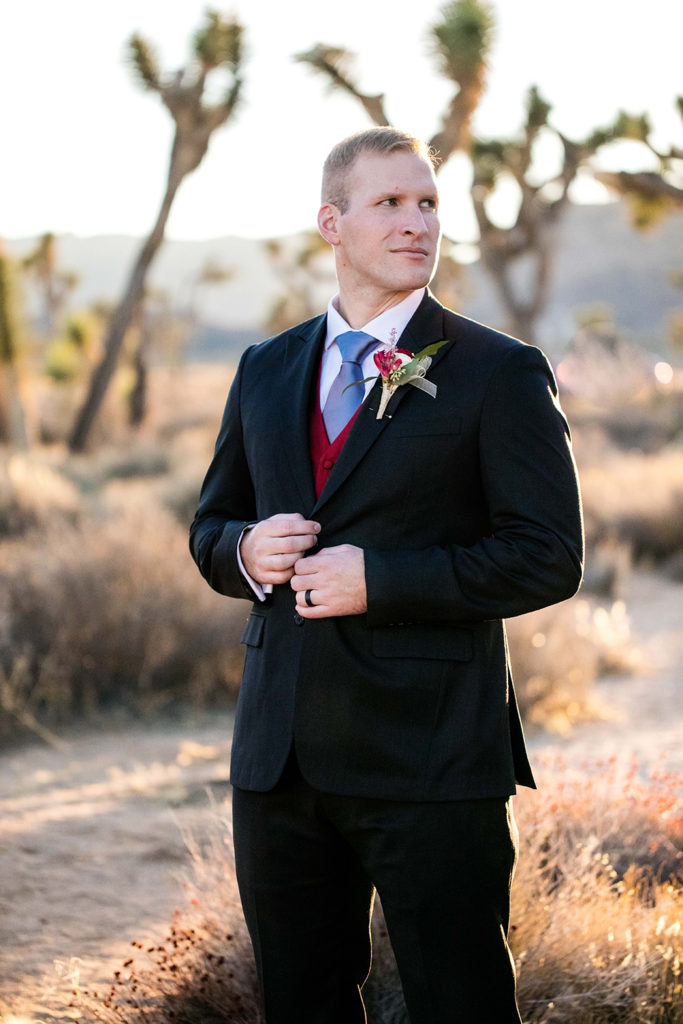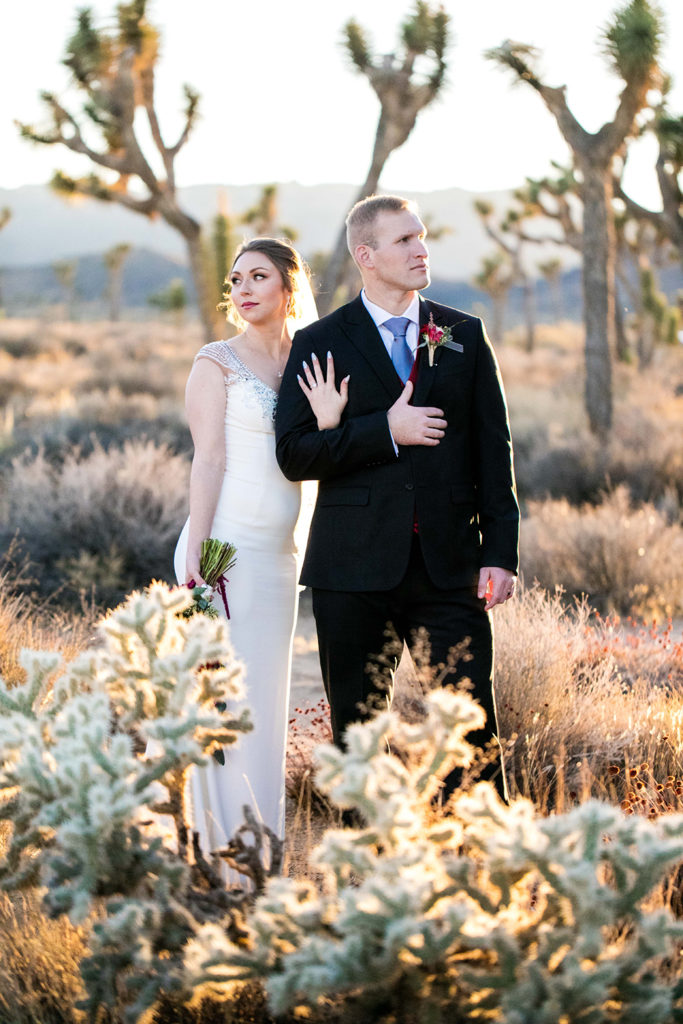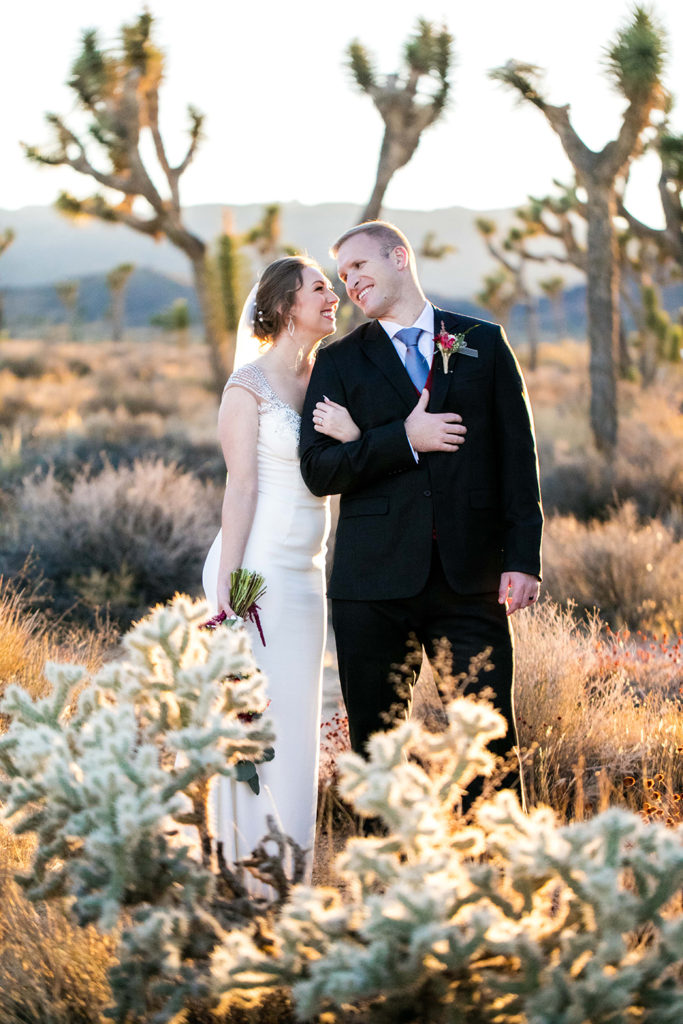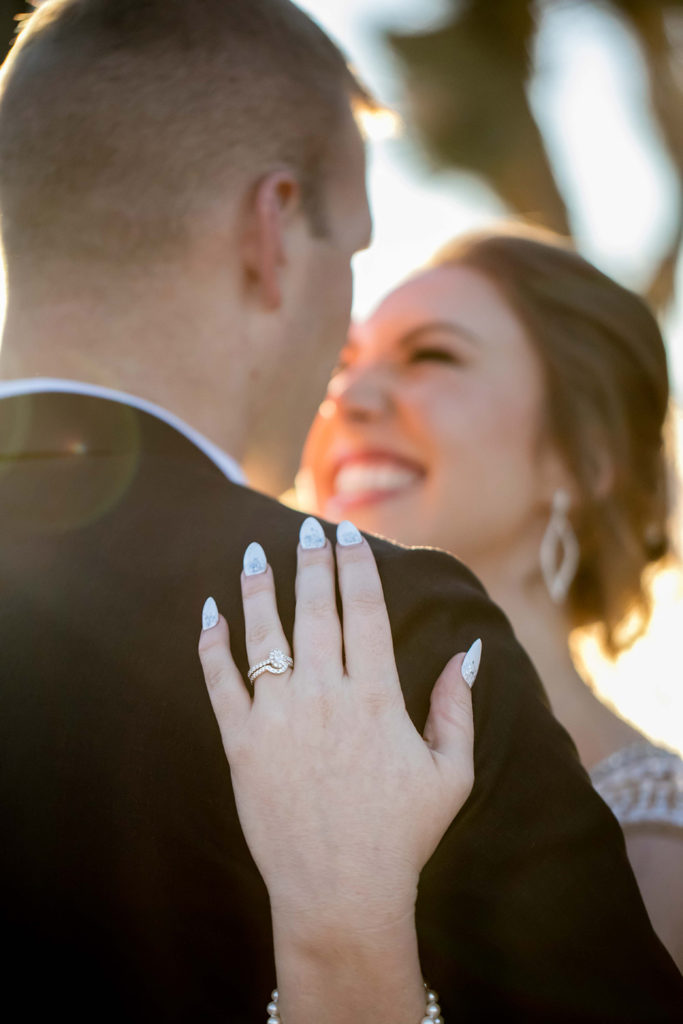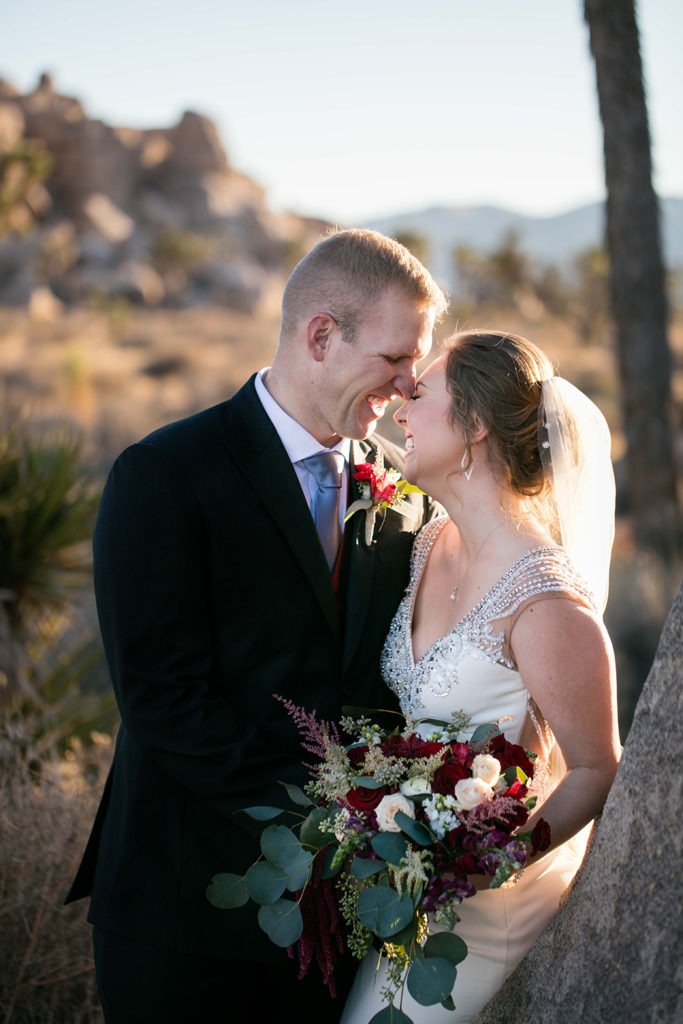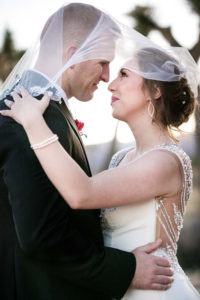 Hailey and Ryan are one of the nicest couples ive had the pleasure of photographing. Their chemistry was off the charts and it was evident that they were also the best of friends. The combination of these two elements is a photographers dream come true. I literally sat back and watched their newlywed bliss unfold before my camera. Their interactions were nothing short of adorable. And while I can't quote him verbatim….Hailey's father made a wonderful speech during their reception that tugged on my heart strings and hit close to home. He mentioned that he wouldn't have to worry about Hailey's well being because she was in great hands (with Ryan). My mom has always said the same thing about my own husband. No matter what state I'm in and how far away from her I am, she knows I'm being well taken care of …from the look in Ryan's eyes and the way he interacted with Hailey i could see the same was true for both of them!